LZ Sunday Paper Newsletter: The "Another World" Edition

subscribe to this list | update subscription preferences
View this email in your browser
Dateline: 5/30/21
Dear Subscribers,
You'd think that a wash-out of a Holiday Weekend, weather-wise, would yield extra time for whatever we'd want to be doing, like curating a weekly feminist newsletter. But I'm confessing that I'm short on time.
I ascribe the time shortage to the uptick in nearing-post-Covid activities that take time. Such as socializing with people. And with that socializing comes festive prep. And with that festive prep comes food shopping…driving…cooking…cleaning…and quaint things like bathing and getting dressed.
Seriously, has anyone else forgotten the timing of every day life? Last week I noted that I was uncharacteristically late for my first two in-person post pandemic business lunches. Let's see if we can get the timing right for my first two vaxxed-only cocktail events. Yes they are explicitly for the vaccinated crowd. That's a line on a Paperless Post invite I never thought I'd see. I do like the incentive programs that the various sports teams are using to get people to get vaccinated. I see the complications, folks-- but maybe there's nothing wrong with some rule-setting and incentivizing for the benefit of the public good? Olympics, anyone? Get a shot. Third grade, kid? Get a shot. Oh, and, go Knicks!
Take an extra holiday day to peruse this week's LZ Sunday Paper, a virtual shot in the arm to keep you informed about the absolute most interesting and important news about, by, and for women in the world. You'll seem real smart at your holiday cocktail party when you casually bring up one of these fascinating topics.
If you are not already a subscriber, now's a good time to join. Click here to do it!
Follow me:
Share the link to The Sunday Paper if you think someone you know would enjoy it.

[](http://twitter.com/intent/tweet?text=LZ+Sunday+Paper+Newsletter%3A+The+%22Another+World%22+Edition: https%3A%2F%2Fmailchi.mp%2Fthelzsundaypaper.com%2Fanotherworld)
[Tweet](http://twitter.com/intent/tweet?text=LZ+Sunday+Paper+Newsletter%3A+The+%22Another+World%22+Edition: https%3A%2F%2Fmailchi.mp%2Fthelzsundaypaper.com%2Fanotherworld)

Happy almost-Pride, almost-June!
LZ
THE PIC(K) OF THE WEEK: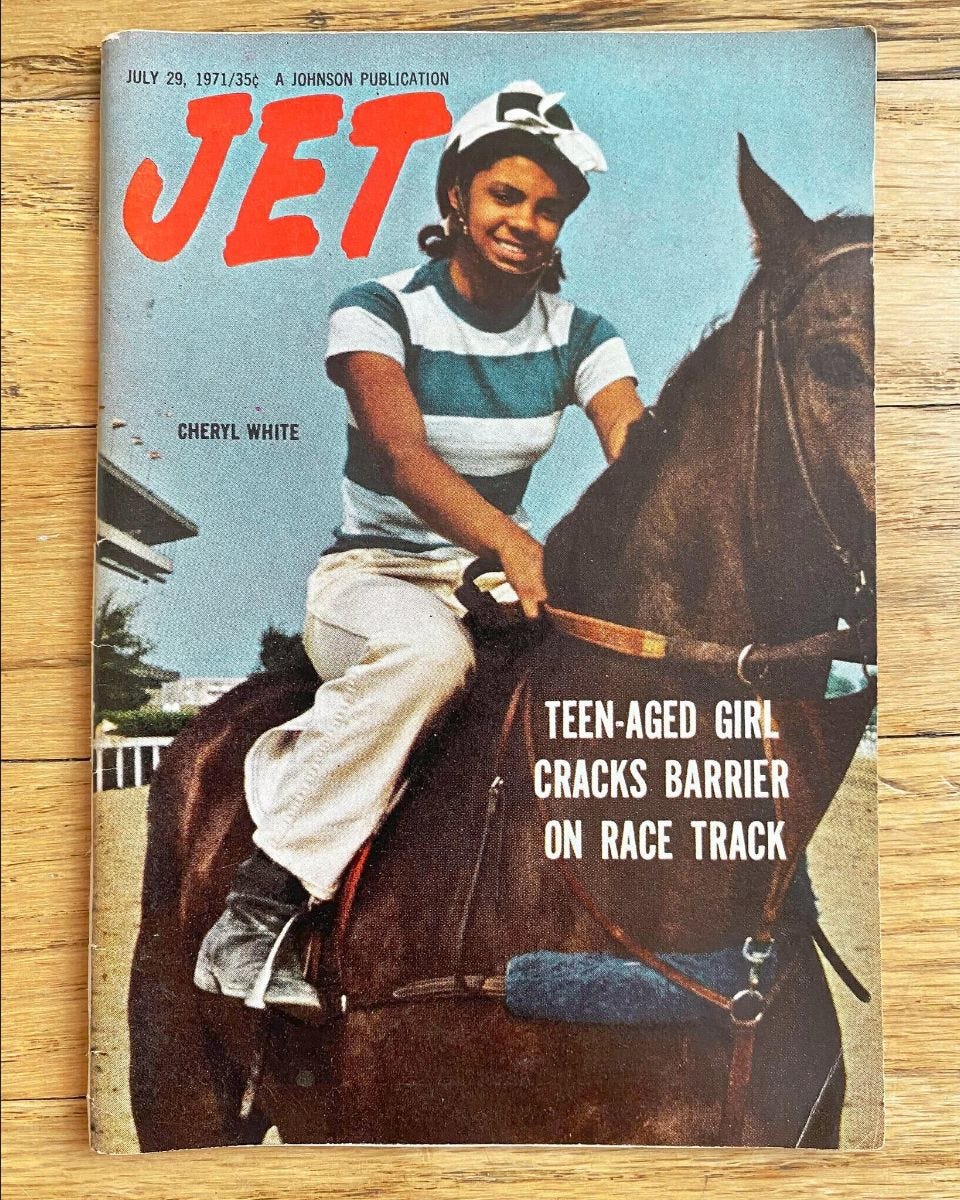 How The First Black Female Jockey Rode Into Oblivion via The New York Times
ROE V. WADE:
Biden's Silence On Abortion Rights At A Key Moment Worries Liberals via The New York Times
Why Does 'Pro-Life' Mean Disregarding The Actual Lives Of Pregnant People? via The Washington Post
Roe Is Going To Fall. Here's What To Focus On Next via Slate
BUSINESS:
Shareholders Score Records On Corporate Diversity Push In 2021 via Bloomberg
POLITICS:
Stop Hustling Black Death: Samaria Rice Is The Mother Of Tamir, Not A 'Mother Of The Movement' via The Cut
CAMPUS CLIMATE:
Harris Is First Woman To Make Naval Academy Commencement Address: 'Our World Is Fragile' via ABC News
Yale Athletic Director Vicky Chun, Spurred By Rise In Anti-Asian Violence, Leads Push For AAPI Representation via The Washington Post
THE ARTS, FASHION & POP CULTURE:
The 'Mare Of Easttown' Pre-Finale Shootaround via The Ringer
Roxanne Gay Is Launching Her Own Imprint At Grove Atlantic via The Root
Natalia Vodianova On Why Every Woman Should Have Access To Period Care via Vogue
The Anti-Victoria's Secret Underwear Revolution is Here via The Wall Street Journal
Meet The Rabbi Of Twitter via The Jewish Chronicle
THE SPORTS REPORT:
On This Indianapolis Team, The Boss Is A Woman. And So Is The Driver. And The Mechanic. And The Engineer. via The Wall Street Journal
Simone Biles Made Gymnastics History. Now A Different Kind Of History Is Repeating Itself. via The Ringer
Naomi Osaka Will Not Speak To The Press During The French Open, Prioritizing Her Mental Health via Teen Vogue
HISTORY LESSONS:
The Feminist Past History Can't Give Us via The Boston Review
AND WHAT'S NOT TO LOVE ABOUT…?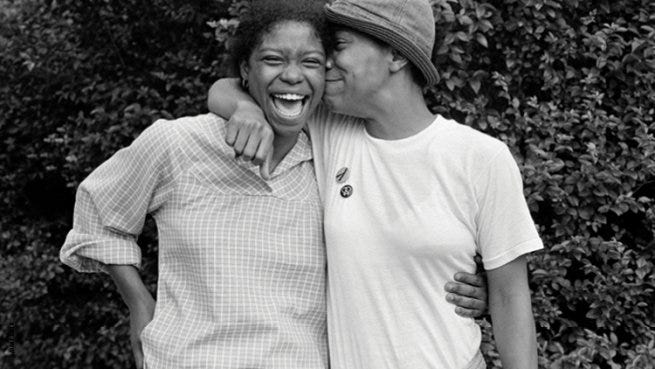 Queer Women Share Their Love Of Lesbian Photographer JEB via The Advocate
The LZ Sunday Paper™ launched at the dawn of 2014. We expose and recirculate interesting content that is about, and frequently by, women in business, with a dose of ultra-relevant culture. We think that culture comes high and low, not much in between. Our audience is vast and not gender-driven. Every week we expect to deliver at least one good laugh. Send suggestions, clips, or names of people you think might enjoy this to LZSundayPaper@gmail.com.
subscribe to this list update subscription preferences
This email was sent to [<>](mailto:<>)
why did I get this? unsubscribe from this list update subscription preferences
The LZ Sunday Paper · 70 East Tenth Street · New York, NY 10003 · USA