LZ Sunday Paper Newsletter: The "Dumb Luck" Edition

subscribe to this list | update subscription preferences
View this email in your browser
Dateline: 3/14/21
Dear Readers,
Daylight Savings has begun which, for me, is as good as saying Spring has sprung.
Vaxes are beginning to bloom, too. Do you have a plan to get yours? New Yorkers, despite the dysfunction of our City and State leaders (for varying reasons), while these two sites aren't exactly the smoothest they could be, they work:
New York State Biggest hint for this one, when it says "no appointments available," let's say at Javitts Center or Aqueduct or wherever, click where it says "schedule appointment" and all the appointments pop up that people have canceled or rescheduled. Remember how I said they're not exactly apps that are going to win any awards, but they sort of work?
New York City Biggest win for this portal is that they have a separate track for scheduling the first dose (which, if you schedule it, automatically gives you the second dose appointment at the same time) or the second dose only (if somehow you have gotten a first dose elsewhere).
Honestly, with a little extra focus and a maniacal approach to refreshing the browser page, you will conquer vaccine scheduling. Honestly I am really good at getting appointments for people! So ping me if you are having trouble. I think this comes from back in the AOL dial-up connection era when, if you wanted good concert tickets or World Series tickets, you'd log onto TicketMaster.com and seriously--madly--I mean MADLY hit "refresh." Once a ticket was available you'd have to race to fill out the on-line form before someone else did it faster. Let's put it this way, I went to a lot of these post-season Yankee games in the '90's.
The one question is whether or not, after President Biden announced that everyone 18+ will be available for a vaccine after May 1, is it ethical to book a vaccine now, for after May 1? Or is there an expectation that all of the currently eligible 60+-ers, teachers, first responders, underlying condition-ers, front line workers, etc, still haven't had access to the vaccine and therefore the other more general groups should wait? It is a conundrum.
FYI, I'll tell you one list that is incredibly easy to get on-- my email subscriber mailing list.
Like the Javitts Center appointment, we are available 24/7 for you to click here to become a subscriber. But honestly isn't it a fun idea to think of being a 20-something and scoring a 2:45am appointment and post-bar-hopping, mosey on over to Javitts to get your vax? Only flaw in that theory is that there are no bars to hop to.
Hop down below to today'slist of must-reads. This is the round-up of the absolute most interesting and important news about, by, and for women in Politics, Business, Tech, Science, Sports, the Arts and Pop Culture. LMK what you think -- and email me with your recommendations or any articles, photos, or videos you think I need to see right here.
Follow me:
Share the link to The Sunday Paper if you think someone you know would enjoy it.

[](http://twitter.com/intent/tweet?text=LZ+Sunday+Paper+Newsletter%3A+The+%22Dumb+Luck%22+Edition: https%3A%2F%2Fmailchi.mp%2Fthelzsundaypaper.com%2Fdumbluck)
[Tweet](http://twitter.com/intent/tweet?text=LZ+Sunday+Paper+Newsletter%3A+The+%22Dumb+Luck%22+Edition: https%3A%2F%2Fmailchi.mp%2Fthelzsundaypaper.com%2Fdumbluck)

See you next week,
LZ
THE PIC(K) OF THE WEEK: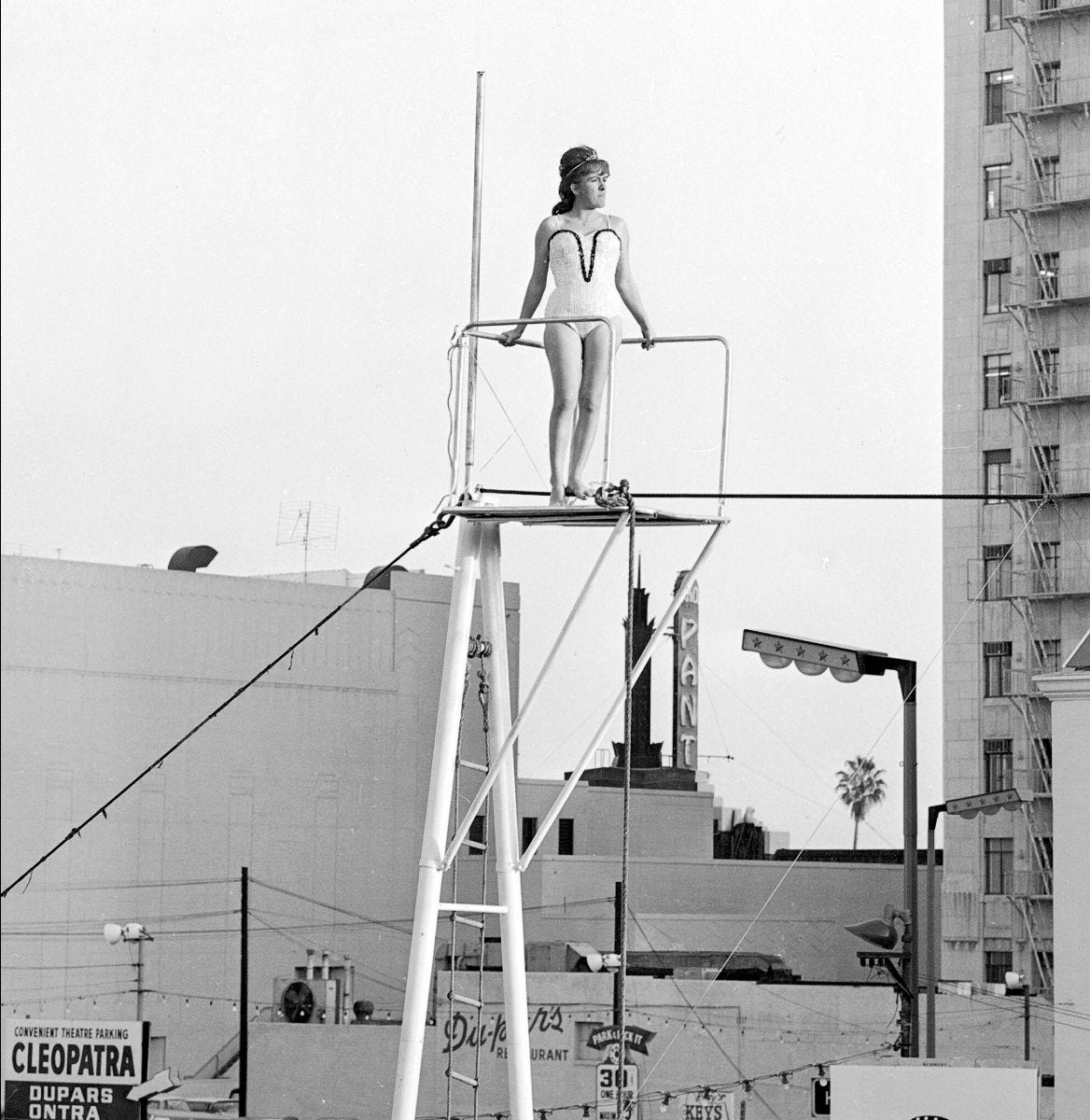 Carla Wallenda, Surefooted Mainstay Of A High-Wire Act, Dies At 85 via The New York Times
Cuomo Tries The Trump Defense via The Atlantic
What To Know About Cuomo's Potential Successor, Kathy Hochul via Think via New York Magazine
Can One Country's Change In Abortion Law Alter A Continent? via The BBC
The Double Standard For Biden's Nominees Who Are Women Of Color via Slate
BUSINESS & TECH:
Black Womenomics: Investing In The Underinvested via Goldman Sachs
HEALTH AND WELLNESS:
Meghan Markle Described Racism As A Toxic Stressor During Her Pregnancy. I Can Relate. via Stat News
CULTURE:
The Women Who Changed War Reporting via The Atlantic
THE ARTS & POP CULTURE:
The Rigorous Empathy Of "Oprah With Meghan and Harry" via The New Yorker
Netflix's 'I Care A Lot' Isn't The Movie It Thinks It Is via BuzzFeed News
Patricia Clarkson To Play Fair Pay Pioneer Lilly Ledbetter via Variety
The Moment I Realized My Second Act Could Work via The Cut
Literature's Original Bad Bitch Is Back via The Atlantic
The First Girls Become Eagle Scouts. It's Taken More Than 100 Years via The Lily
THE SPORTS REPORT:
The Real Threat To Women's Sports Isn't Trans Athletes. It's Predatory Coaches. via Mother Jones
TRIBUTE:
She Beat Cancer At 10. Now She's Set To Be The Youngest American In Space via The New York Times
AND WHAT'S NOT TO LOVE ABOUT…?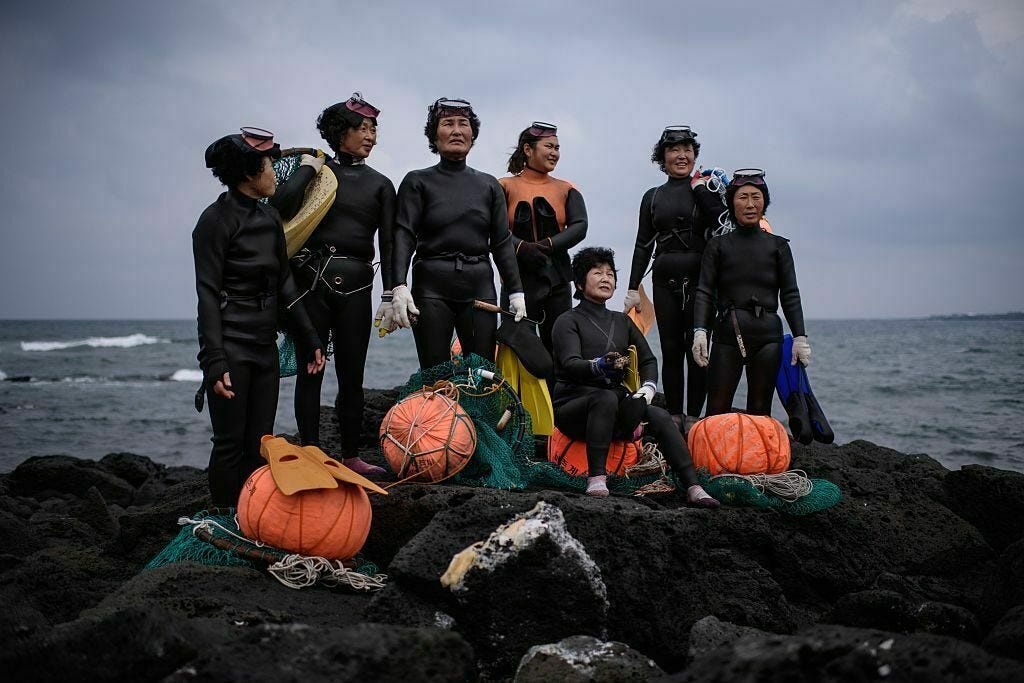 Saving The Songs Of South Korea's Female Divers via Atlas Obscura
The LZ Sunday Paper™ launched at the dawn of 2014. We expose and recirculate interesting content that is about, and frequently by, women in business, with a dose of ultra-relevant culture. We think that culture comes high and low, not much in between. Our audience is vast and not gender-driven. Every week we expect to deliver at least one good laugh. Send suggestions, clips, or names of people you think might enjoy this to LZSundayPaper@gmail.com.
subscribe to this list update subscription preferences
This email was sent to [<>](mailto:<>)
why did I get this? unsubscribe from this list update subscription preferences
The LZ Sunday Paper · 70 East Tenth Street · New York, NY 10003 · USA