LZ Sunday Paper Newsletter: The "Get Out The Vax" Edition

subscribe to this list | update subscription preferences
View this email in your browser
Dateline: 2/28/21
Dear Readers,
I am delighted to announce the end of February. Every day, it seems to me, is one day closer to the beginning of the Coronavirus endgame, one step further from the slog of the endless middle innings. Get that vax if you can! Email or find me on Facebook, Twitter, or Instagram if you live in NYC or NYState and I can share the info I have, if you're stymied.
Other signs that even if we're Covid-hunkered-down-but-spring-is-still-coming:
--I got woken up by birds this morning at sunrise. Yes, in Manhattan. Deafening.
--Daylight Savings is mercifully a mere two weeks away.
--Our houseplants need a ton more water than just a month ago
--It's Purim!
Time to get going on this week's hand-picked list of great reads today! The week's most important news by and about women, from politics to pop culture, with a spin through business, science, education, tech, and anything else that strikes this editor's fancy.
Send me your recommendations for any articles, photos, or videos you think I need to see -right here.
If you are not already, click here to become a subscriber.
Follow me:
Share the link to The Sunday Paper if you think someone you know would enjoy it.

[](http://twitter.com/intent/tweet?text=LZ+Sunday+Paper+Newsletter%3A+The+%22Get+Out+The+Vax%22+Edition: https%3A%2F%2Fmailchi.mp%2Fthelzsundaypaper.com%2Fgetoutthevax)
[Tweet](http://twitter.com/intent/tweet?text=LZ+Sunday+Paper+Newsletter%3A+The+%22Get+Out+The+Vax%22+Edition: https%3A%2F%2Fmailchi.mp%2Fthelzsundaypaper.com%2Fgetoutthevax)

Enjoy the Golden Globes tonight. I've given you many things to watch over the past weeks and months--I'm not sure what will win but I'm sure these two will be enjoyable at the very least, hilarious most likely, and very possibly brilliant.
Farewell to Black History Month but not to our coverage. Hello to Women's History Month, but then again every week is Women's History Week here at LZSP HQ.
LZ
THE PIC(K) OF THE WEEK: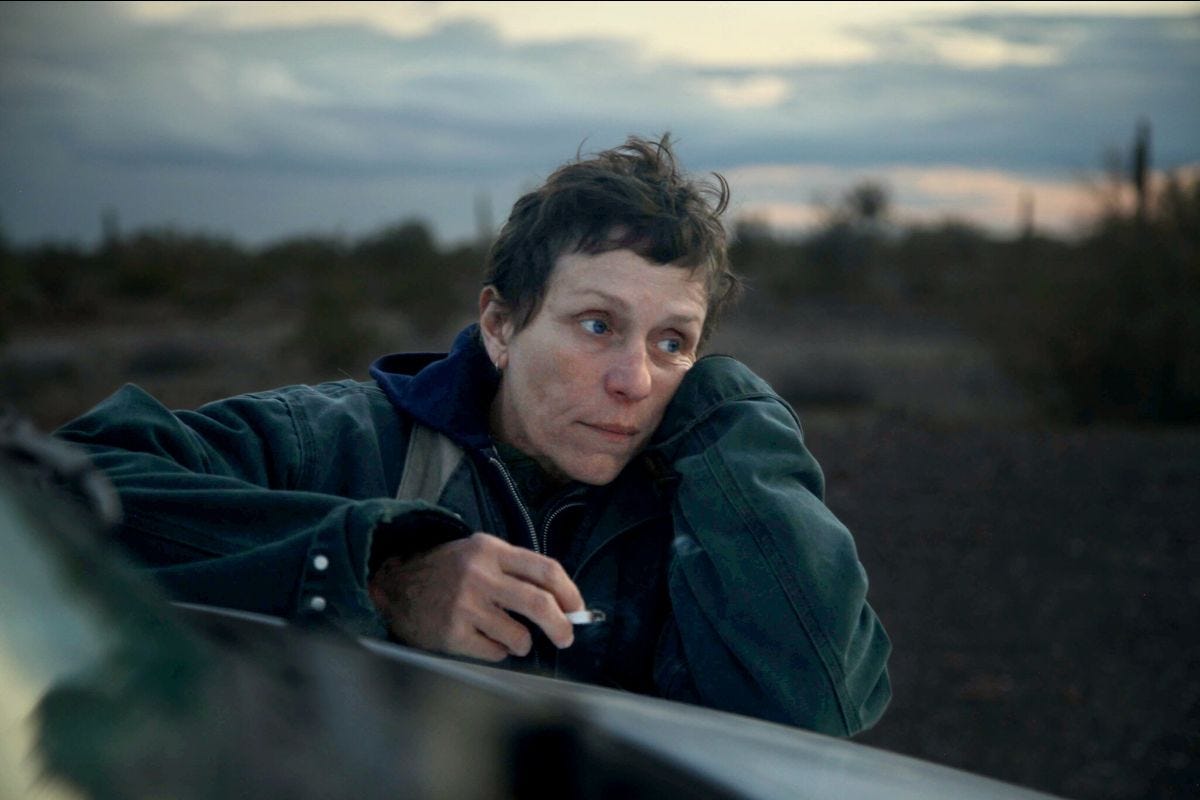 What Frances McDormand Would (and Wouldn't) Give To 'Nomadland' via The New York Times
What Terrible Things Did Neera Tanden Tweet? The Truth. via The Washington Post
Calls Grow For Cuomo Harassment Inquiry. But By Whom? via Yahoo News
Call Her Ms. Higgins: The Prime Minister's Over-Familiarity Is Revealing via The Sydney Morning Herald
BUSINESS & TECH:
A New Fund Aims To Provide Diverse Investors The Opportunity To Build Wealth via Fortune
What Happened To The Wing? via The Cut
The Iconic Mr. Potato Head Gets A 21st Centure Rebrand via Fast Company
JUSTICE:
We, As Ourselves: Me Too, Time's Up, and The National Women's Law Center Launch A Landmark Campaign To Support Black Survivors via The Root
She Sued Her Enslaver For Reparations and Won. Her Descendants Never Knew. via The Washington Post
CAMPUS CLIMATE:
Cass Cliatt, A Voice 'In The Room' At Brown University via Diverse Education
Harvard Professor Rejects Historical Consensus on 'Comfort Women' via Inside Higher Education
BASIC. TRAINING.:
Let Your Hair Down: Army Rules For Ponytails, Nail Color via The Associated Press
THE ARTS & POP CULTURE:
Britney Spears Was Never In Control via Tavi Gavinson via The Cut
'Hysterical Girl' Reviewed: An Extraordinary Look At A Case Of Freudian Gaslighting via The New Yorker
'Test Pattern' Reviewed: A Brilliant Debút Examines The Aftermath Of Sexual Assault via The New Yorker
'My Name Is Pauli Murray' Illuminates The Life Of Visionary Female Lawyer via Ms.
Bette Midler Discusses Her New Children's Book, 'The Tale Of The Mandarin Duck' via NPR
THE SPORTS REPORT:
Former Georgia Senator Kelly Loeffler and Partner Sell WNBA's Atlanta Dream via The Wall Street Journal
Welcome To The Grand Softball Experiment via Sports Illustrated
Rudy Giuliani's Disgusting 'Funny Story' About Michelle Wie via CNN
OBITUARY:
Dianna Ortiz, Nun Who Told Of Brutal Abduction By Guatemalan Military, Dies At 62 via The Washington Post
Fanne Foxe, Who Plunged Into The Tidal Basin and Emerged Famous, Dies At 84 via The New York Times
AND WHAT'S NOT TO LOVE ABOUT…?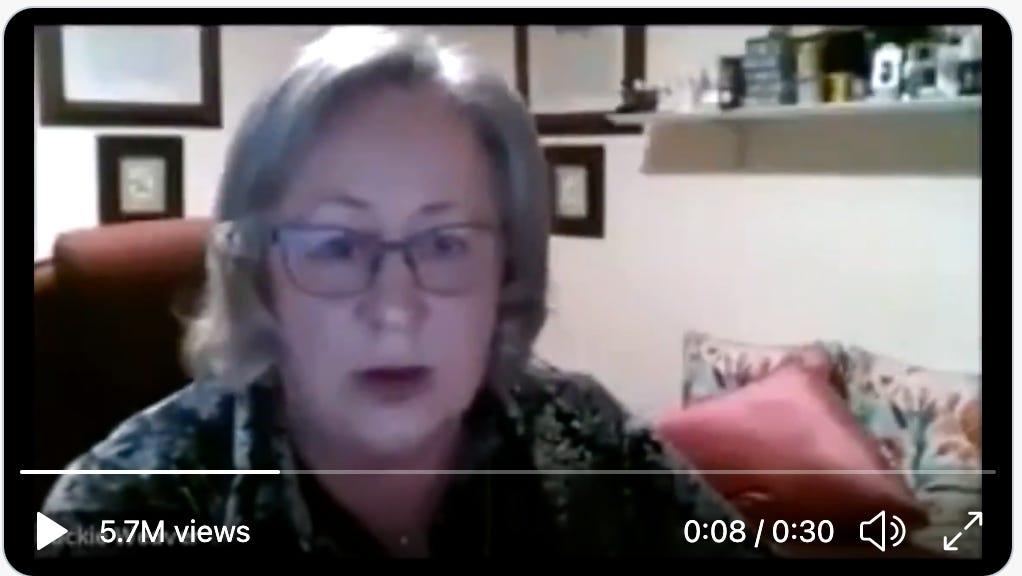 'Good On Her:' How Jackie Weaver Became An Internet Star via The Guardian
The LZ Sunday Paper™ launched at the dawn of 2014. We expose and recirculate interesting content that is about, and frequently by, women in business, with a dose of ultra-relevant culture. We think that culture comes high and low, not much in between. Our audience is vast and not gender-driven. Every week we expect to deliver at least one good laugh. Send suggestions, clips, or names of people you think might enjoy this to LZSundayPaper@gmail.com.
subscribe to this list update subscription preferences
This email was sent to [<>](mailto:<>)
why did I get this? unsubscribe from this list update subscription preferences
The LZ Sunday Paper · 70 East Tenth Street · New York, NY 10003 · USA