LZ Sunday Paper Newsletter: The "Platonic Ideal" Edition

subscribe to this list | update subscription preferences
View this email in your browser
Dateline: 2/14/21
Dear Readers,
I hope you are enjoying the confluence of holidays in whatever way you see fit. Here at the LZ Sunday Paper, every month is Women's History Month. So there's always a way to combine the fête of the moment with honoring or celebrating women, in a big way or with just a nod. In any case, there is a lot to celebrate! Enjoy Black History Month, the Lunar New Year, the Presidents' Day Long Weekend, and today, Valentine's Day.
Get going on this week's hand-picked list of great reads today! Thank you to my co-editors and commenters: Susan, Nancy, Julie, Karen, Aliza, Kathryn, Cindi, Holly, Emily, Lisa, Ethan, Meaghan, John, Carla, Ann, Lucy, Allison, Dale, Kathleen, Maria, Marian and many others.
If you're not on this list, send me some more items for perusal and I'll be sure to take a look!
Those would be your recommendations for any articles, photos, or videos you think I need to see -- send them right here.
If you are not already, click here to become a subscriber.
Follow me:
Share the link to The Sunday Paper if you think someone you know would enjoy it.

[](http://twitter.com/intent/tweet?text=LZ+Sunday+Paper+Newsletter%3A+The+%22Platonic+Ideal%22+Edition: https%3A%2F%2Fmailchi.mp%2Fthelzsundaypaper.com%2Fplatonicideal)
[Tweet](http://twitter.com/intent/tweet?text=LZ+Sunday+Paper+Newsletter%3A+The+%22Platonic+Ideal%22+Edition: https%3A%2F%2Fmailchi.mp%2Fthelzsundaypaper.com%2Fplatonicideal)

Now, start reading the absolute most interesting and important news about, by, and for women in Politics, Business, Tech, Science, Sports, the Arts and Pop Culture and I'll see you next week…
LZ
THE PIC(K) OF THE WEEK: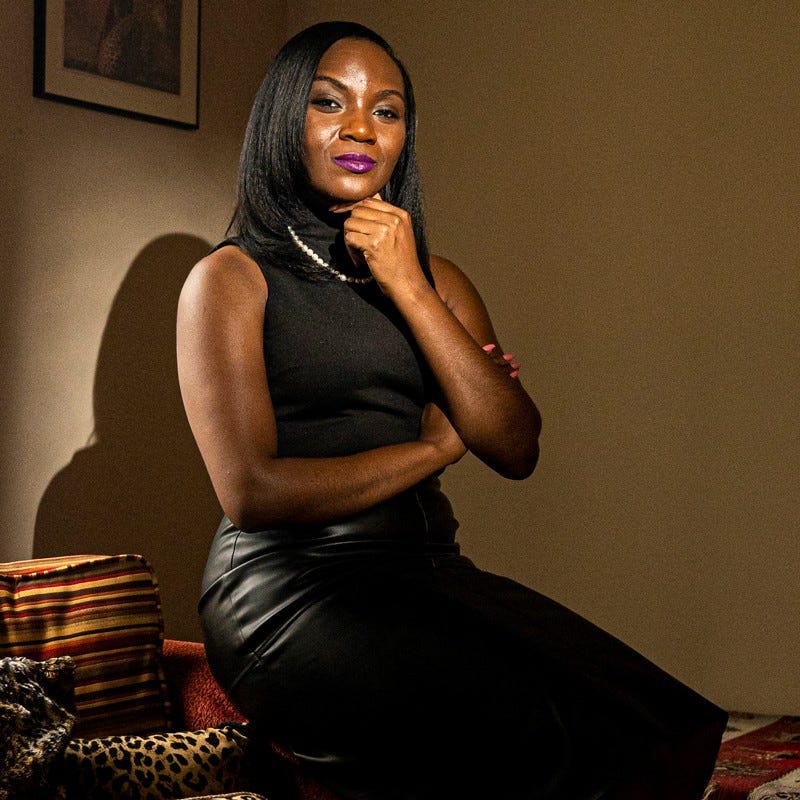 This Covid Vaccine Designer Is Tackling Vaccine Hesitancy -- In Churches and On Twitter via Nature
Capital Rioters Searched For Nancy Pelosi In A Way That Should Make Every Woman's Skin Crawl via The Washington Post
The Women Who Paved The Way For Marjorie Taylor Greene via The New York Times
Why We Should Be In Awe Of Kamala Harris' Mother via The Washington Post
BUSINESS & TECH:
How Women Can Take Control In A Post-Pandemic World via Forbes
The Economist Placing Value On Black Women's Overlooked Work via The New York TImes
CRIME AND PUNISHMENT:
Ravi Zacharias Hid Hundreds Of Pictures Of Women, Abuse During Massages, ans A Rape Allegation via Christianity Today
Executors Of Jeffrey Epstein's Estate 'Indispensable Captains' Of His Sex Trafficking Scheme via Law & Crime
CAMPUS CLIMATE:
A Degree Of Justice via The Chronicle Of Higher Education
SCIENCE & HEALTH:
Vagisil Markets Teen-Focused Genital 'Cleansing' Products -- and Here Is The Backlash via Forbes
THE ARTS & POP CULTURE:
'Framing Britney Spears:' Filmmakers On Framing Britney's Story From A 'Female Perspective' via Marie Claire
Radical, Angry, Creative: British Women Lead A Screen Revolution via The Guardian
Demi Moore's Face Drama Is Nothing New via Fearless She Wrote via Medium
"Deaccessioning Empire:" Q&A With Coco Fusco via The New York Review Of Books
Trove Of Antique Portraits, Including One Of Susan B. Anthony, Found In Attic via NPR
THE SPORTS REPORT:
Venus and Serena Made History At The Australian Open 20 Years Ago That's Often Forgotten via The Undefeated
Olympic Chief Shake-Up In Tokyo Casts Light On Wider Sexism In Japanese Sport via The Washington Post
Baseball Works To Confront Its Treatment Of Women via The New York Times
The NFL Allowed A Small Change To Ref Uniforms and Now Sarah Thomas Can Wear A Ponytail In The Superbowl via Insider
GAL/PAL/VALENTINE'S DAY:
Your Ultimate Guide To Galentine's Day via Cosmopolitan
AND WHAT'S NOT TO LOVE ABOUT…?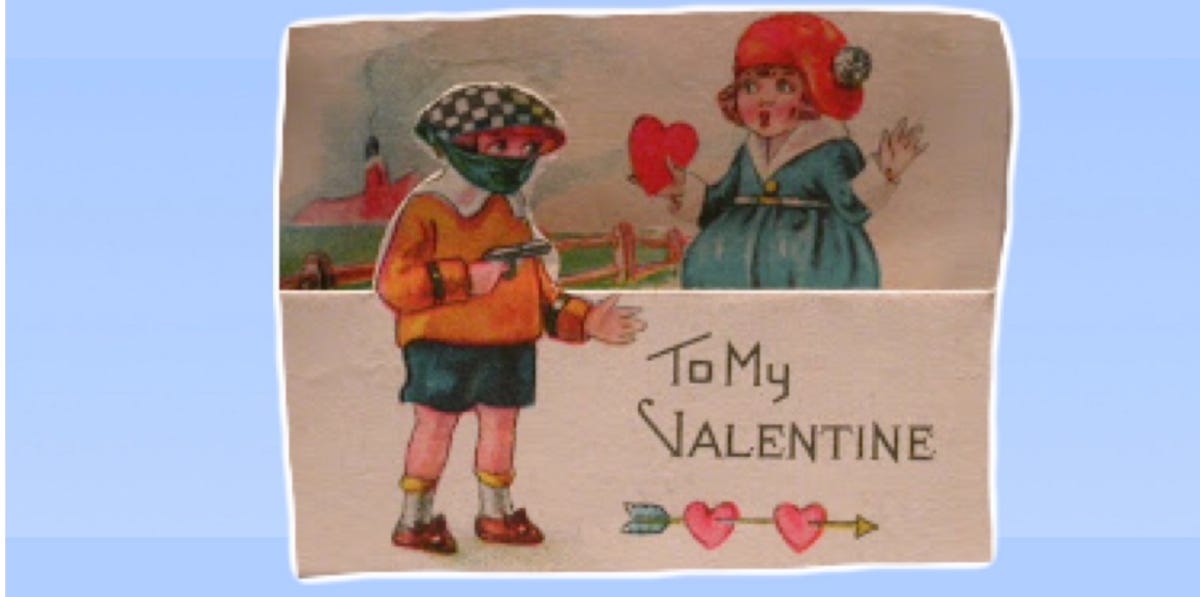 Insane Historical Valentines That Will Make You Wonder How Women Ever Found Love via Fearless She Wrote
The LZ Sunday Paper™ launched at the dawn of 2014. We expose and recirculate interesting content that is about, and frequently by, women in business, with a dose of ultra-relevant culture. We think that culture comes high and low, not much in between. Our audience is vast and not gender-driven. Every week we expect to deliver at least one good laugh. Send suggestions, clips, or names of people you think might enjoy this to LZSundayPaper@gmail.com.
subscribe to this list update subscription preferences
This email was sent to [<>](mailto:<>)
why did I get this? unsubscribe from this list update subscription preferences
The LZ Sunday Paper · 70 East Tenth Street · New York, NY 10003 · USA