LZ Sunday Paper Newsletter: The "Quick Draw" Edition

subscribe to this list | update subscription preferences
View this email in your browser
Dateline: 3/21/21
Dear Readers,
I'm so sorry that Spring has been ushered in by another wave of killing, of rage targeted at Asian women as well as some bystanders. The National Asian Pacific American Women's Forum is a worthwhile organization if you are looking to help with your dollars in addition to your sorrow.
Staying focused on helping those in NYC/NYS get vaccination appointments. Let me know if you need help!
Hop down below to today's list of must-reads. Thank you to continued excellence in co-curation from Julie, Nancy, Kathryn, and Karen--among others-- who in particular uncovered some of the lesser-known sources you'll see this week. From the year anniversary of the U.S. Covid lockdown to the far-flung corners of our culture and its discontents, please read the best in Politics, Business, Tech, Science, Sports, the Arts and Pop Culture. LMK what you think -- and email me with your recommendations or any articles, photos, or videos you think I need to see right here.
Click here to become a subscriber.
Follow me:
Share the link to The Sunday Paper if you think someone you know would enjoy it.

[](http://twitter.com/intent/tweet?text=LZ+Sunday+Paper+Newsletter%3A+The+%22Quick+Draw%22+Edition: https%3A%2F%2Fmailchi.mp%2Fthelzsundaypaper.com%2Fquickdraw)
[Tweet](http://twitter.com/intent/tweet?text=LZ+Sunday+Paper+Newsletter%3A+The+%22Quick+Draw%22+Edition: https%3A%2F%2Fmailchi.mp%2Fthelzsundaypaper.com%2Fquickdraw)

Next Saturday is the first night of Passover-- happy Pesach! We'll see if our home-cooked seder prep gets in the way of publishing next Sunday. Truth be told, there is such a backlog of superb pieces I just haven't had room for, maybe it's time for a pot luck edition. Or Seder leftovers, as it were…
LZ
THE PIC(K) OF THE WEEK: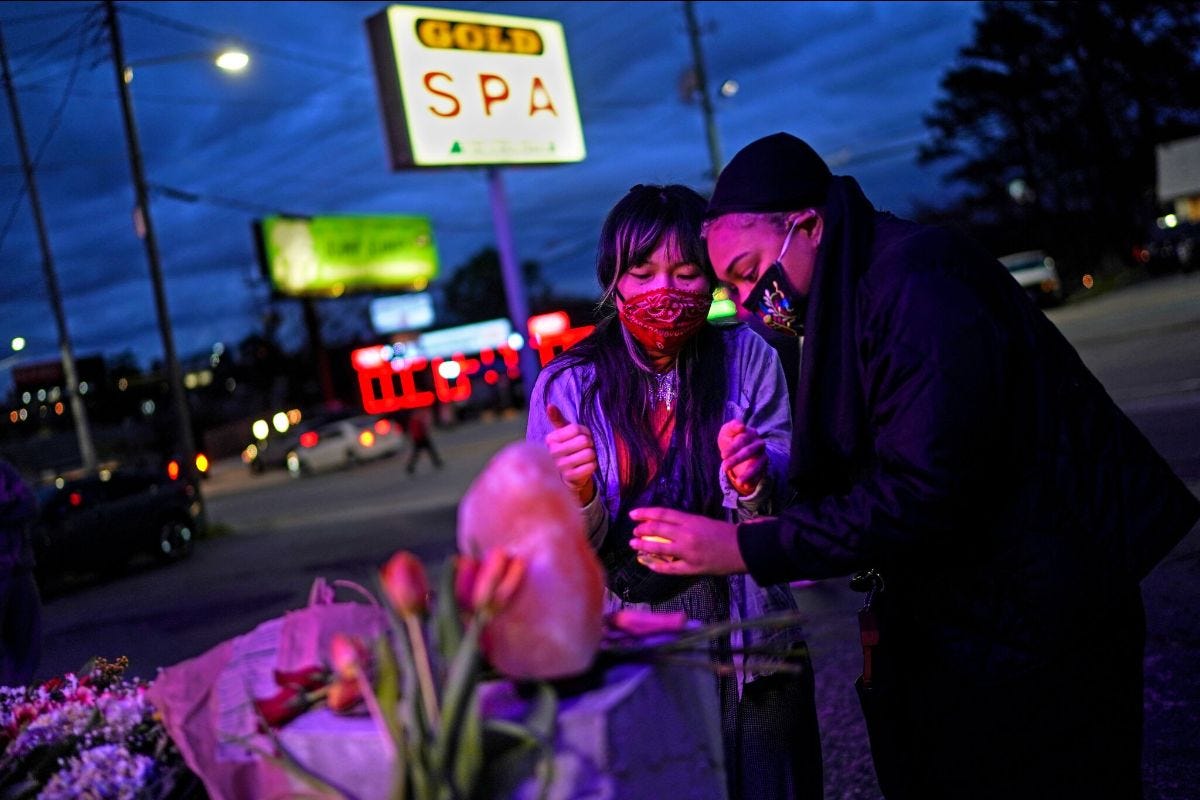 The Deep American Roots Of The Atlanta Shooting via The New York Times
Things I Do Not Ever Need To Hear or Read About a Shooter Again via The Washington Post
Asian American Women Have Truly Never Been Safe via Glamour
Lost and Found: One Year In Quarantine via Elle
Andrew Cuomo Should Resign via Scientific American
Who Ordered A Smear Campaign Against at Andrew Cuomo's First Accuser? via The New Yorker
The Signs From The 'Reclaim These Streets' Protest and Vigils via The Tab
BUSINESS & TECH:
The 'Teen Vogue' Mess Is What Happens When Bosses Don't Listen via Discourse Blog
Karen Lynch Got The Big Job At CVS. Now Comes The Big Challenge: Vaccinate America via Fortune
Stop Telling Women They Have Impostor Syndrome via Harvard Business Review
JUSTICE:
Please Continue To Say Breonna Taylor's Name via The Cut
THE CULTURE:
On Canons and The Work Of Re-Writing Them via Alicia Kennedy
THE ARTS & POP CULTURE:
Oscars: Women Make History In Best Directing Category via Vanity Fair
Grammy Awards 2021: Women Rule As Taylor Swift and Beyoncé Break Records via The Guardian
Language Please! Salty Feminist Stitch Book Is Too Much For Michael's Craft Store via The New York Times
Looney Tunes Veteran Pepé Le Pew, The Amorously Aggressive French Skunk Has Been Retired From Warner Bros. In The Wake Of Criticism That The Character 'Normalizes Rape Culture' via Pink News
THE SPORTS REPORT:
NCAA Players Expose Stunning Disparity Between Men's and Women's Facilities via HuffPo
A Discussion With Trailblazer Suzyn Waldman via MLB.com
OBITUARY:
Sally Grossman, Immortalized On A Dylan Album Cover, Dies At 81 via The New York Times
Jewlia Eisenberg, A Shining Star In The Musical Jewniverse via The Jewish News Of Northern Caliifornia
AND WHAT'S NOT TO LOVE ABOUT…?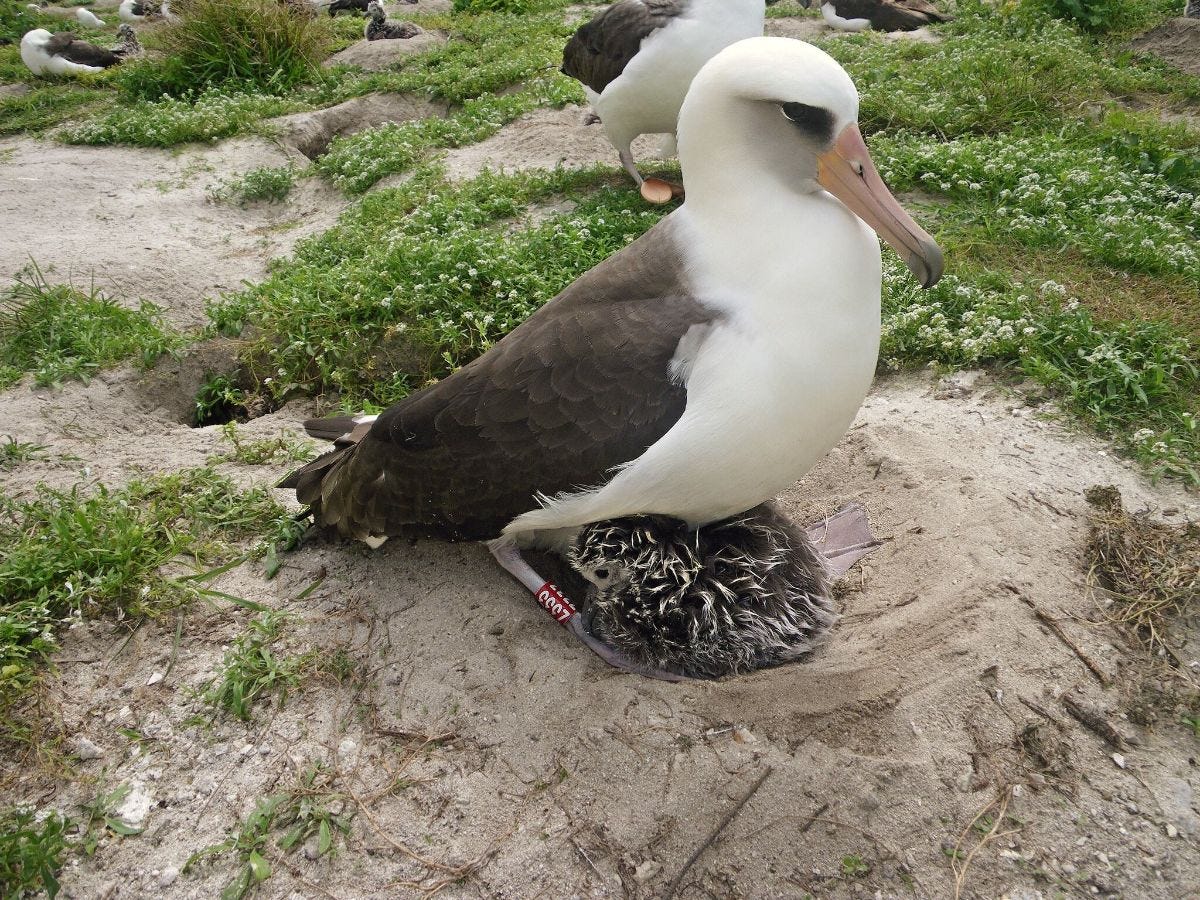 Wisdom, The World's Oldest Known Living Bird, Has Another Chick At 70 via The New York Times
The LZ Sunday Paper™ launched at the dawn of 2014. We expose and recirculate interesting content that is about, and frequently by, women in business, with a dose of ultra-relevant culture. We think that culture comes high and low, not much in between. Our audience is vast and not gender-driven. Every week we expect to deliver at least one good laugh. Send suggestions, clips, or names of people you think might enjoy this to LZSundayPaper@gmail.com.
subscribe to this list update subscription preferences
This email was sent to [<>](mailto:<>)
why did I get this? unsubscribe from this list update subscription preferences
The LZ Sunday Paper · 70 East Tenth Street · New York, NY 10003 · USA