LZ Sunday Paper Newsletter: The "Welcome, 2022!" Edition

subscribe to this list | update subscription preferences
View this email in your browser
Dateline: 2021
The Paper is back and bigger than ever, folks. Indeed, it is extra-packed with newsy goodies that, frankly, could be many times as lengthy. Apparently the news world didn't stop just because I deemed it time for a little hiatus.
The hiatus proved effective for a variety of tasks: first up, a little Christmas cheer with open heart surgery for a loved one and some New Year's Neu-rological exams for others (everyone is okay or is going to be, soon). Speaking of medicine, like the two-dose vaccine, I also administered two doses of "moving" to offspring. This immediately eliminated the raging symptoms of the under-reported illness called Full Nest Syndrome.
Now that that, plus pandemonium in the Rotunda, Round One, is behind us, let's celebrate and remember Martin Luther King Day and also my Birthday-- one in the same this year. And look towards Wednesday to get this 2021 show on the road already.
A month ago, pre-hiatus I was eagerly anticipating keeping a log of things I watched and listened to over the holidays to give you. Now, both the list and the newsletter are too long, so we'll wait til next week. Not that I have anything against it, but no, Bridgerton is not on the list.
Pro-tip: You *do* have time to binge the first three seasons of Call My Agent in time to catch the fourth and final, debuting on the 21st on the streaming platform that is going to spend…19. Billion. Dollars. This. Year. Yes, making TV shows. Our total programming budget that built the cable network you know and love was, ummmm, around, oh wait-- are you good at fractions? Have you ever tried to use a measuring cup of like, 3/100th's of a Tablespoon or something? Well anyway, it's a great show, certainment, and I'll be back with more next week. Content picks of all sorts, plus the weekly digest of the absolute most interesting and important news about, by, and for women in Politics, Business, Tech, Science, Sports, the Arts and Pop Culture.
Thank you to my Readers who sent me so many great pieces over the past few weeks--I hope you are pleased that some made it in. Others yet to come. All, I enjoyed! Do send me more resources, plus any articles, photos, or videos you think I need to see right here.
If you are not already, click here to become a subscriber.
Follow me:
Share the link to The Sunday Paper if you think someone you know would enjoy it.

[](http://twitter.com/intent/tweet?text=LZ+Sunday+Paper+Newsletter%3A+The+%22Welcome%2C+2022%21%22+Edition: https%3A%2F%2Fmailchi.mp%2Fthelzsundaypaper.com%2Fwelcome2022)
[Tweet](http://twitter.com/intent/tweet?text=LZ+Sunday+Paper+Newsletter%3A+The+%22Welcome%2C+2022%21%22+Edition: https%3A%2F%2Fmailchi.mp%2Fthelzsundaypaper.com%2Fwelcome2022)

Again, cheers to MLK day!
See you on the other side of Wednesday.
LZ
MLK DAY: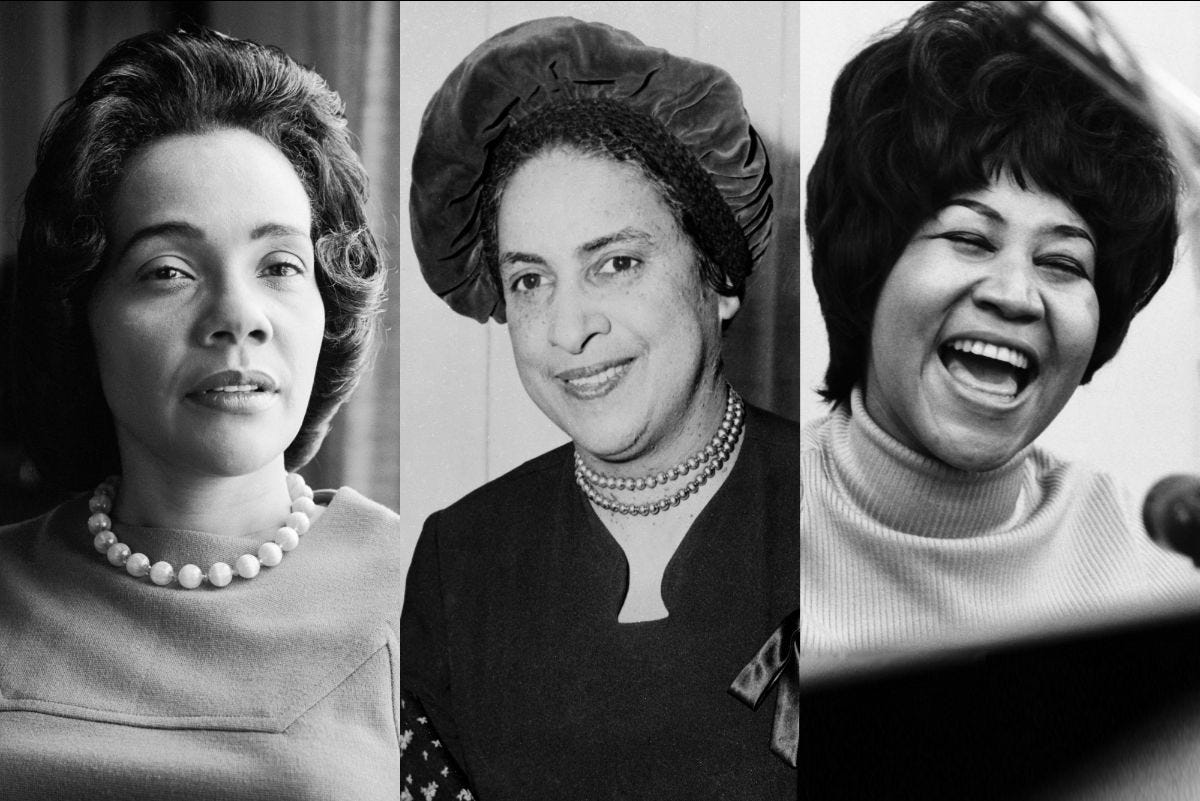 MLK Day Will Honor Three Women For Important Roles In The Civil Rights Movement via BU Today
Don't Forget These Women Who Helped Propel The Civil Rights Movement via ABC News
THE PIC(K) OF THE WEEK: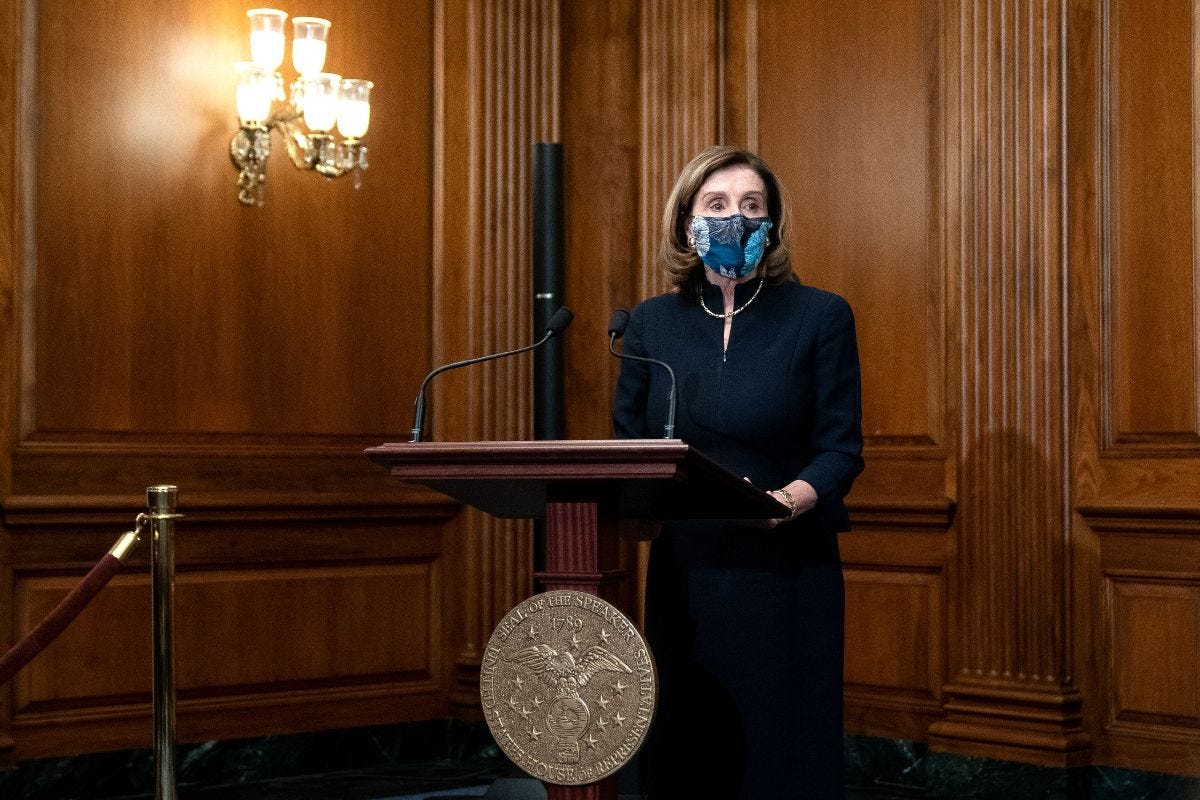 Nancy Pelosi Re-Wears Her Impeachment Suit via Vogue
Women Of The Would-Be Insurrection via The Washington Post
Kamala Harris and Why Politicians Can't Resist Vogue (though it always ends in tears) via The Guardian
Senator Tammy Duckworth's Experiences As A Soldier and A Wheelchair User Shaped Her Response To The Capitol Riots via Fortune
Poet Amanda Gorman to Read at Biden's Inauguration via PBS
The Real Story Behind The Viral Photo of Young Women Carrying Electoral Votes via 11Alive News
BUSINESS & TECH:
All The Jobs Lost Last Month Reportedly Belonged To Women via The Cut
When It Comes To Big M&A Deals, Women Are An Illusion via The American Lawyer
JURISPRUDENCE:
Supreme Court Reinstates Restrictions On Abortion Pill via Politico
A Horrific, Tragic Story Ends In Execution via The Cut
CAMPUS CLIMATE:
Columbia Settles A Complicated Sexual Assault Case via The New York Times
INTERNATIONAL:
Mother and Baby Irish 'Homes' Report Finds 'Rampant' Infant Mortality, 'Appalling' Conditions for Thousands via The Irish Times
THE ARTS & POP CULTURE:
'Pieces Of A Woman' Filmmakers On Separating Art From The Artist In Light Of Shia LeBeouf Allegations via Variety
Women Directed Record Number Of 2020 Films, Study Finds via Variety
Louise Linton Has Made A Movie via The New York Times
How High-End Restaurants Have Failed Black Female Chefs via The New York Times
Stop Saying You're 'Happily Married' via Elle
Why Old Women Have Replaced Young Men As The Art World's Darlings via Artsy
THE SPORTS REPORT:
'You Got It:' Becky Hammon First Woman To Act As NBA Head Coach via The Athletic
Bianca Smith, The First Black Female Coach In MLB History, Has Spent Her Career Proving She Belongs via The Undefeated
ONE LONG, INCREDIBLE READ:
These Precious Days via Harper's
IN MEMORIAM:
Pat Loud, Reality Show Matriarch Of 'An American Family,' Dies At 94 via The New York
Joan Micklin Silver, Director of 'Hester Street' and 'Crossing Delancey' Dies At 85 via The Los Angeles Times
Joanne Rogers, Memory Keeper of 'Mr. Rogers' Neighborhood,' Dies At 92 via The Washington Post
Carrie Dann, Defender of Her Ancestral Land, Dies via The Associated Press via The New York Times
AND WHAT'S NOT TO LOVE ABOUT…?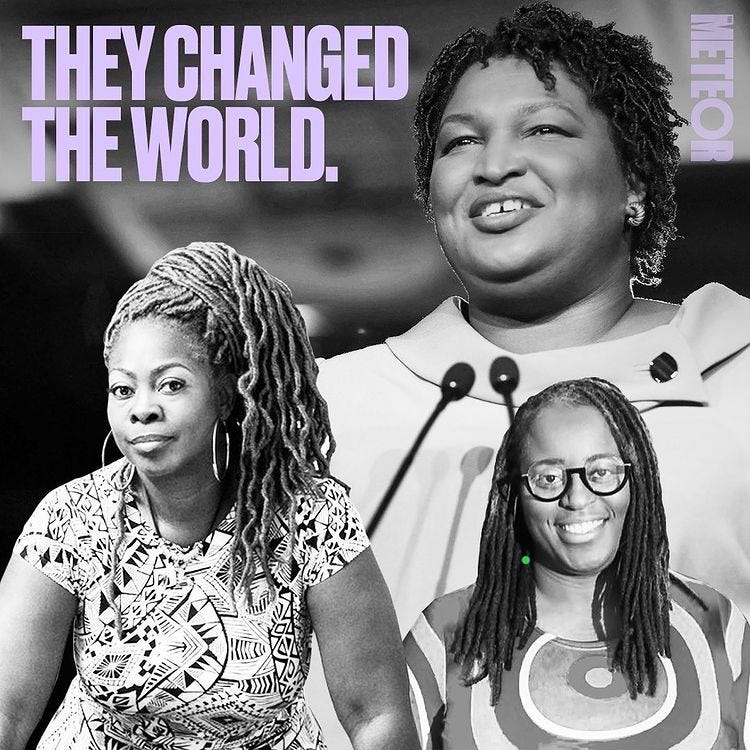 Stacey Abrams/Fair Fight Action, Ms. Latosha Brown/Black Voters Matter, Nse Ufot/New Georgia Project via The Meteor via Instagram
On Stacey Abrams and The Persistent Problem Of Leaning Too Heavily On Black Women via Vogue
The LZ Sunday Paper™ launched at the dawn of 2014. We expose and recirculate interesting content that is about, and frequently by, women in business, with a dose of ultra-relevant culture. We think that culture comes high and low, not much in between. Our audience is vast and not gender-driven. Every week we expect to deliver at least one good laugh. Send suggestions, clips, or names of people you think might enjoy this to LZSundayPaper@gmail.com.
subscribe to this list update subscription preferences
This email was sent to [<>](mailto:<>)
why did I get this? unsubscribe from this list update subscription preferences
The LZ Sunday Paper · 70 East Tenth Street · New York, NY 10003 · USA